Resident authors WWII book
By Edward Redd
Source: Current Magazine
Ronald P. May, the chaplain at Hoosier Village Retirement Community in Zionsville, has published a book that explores Indiana's World War II landmarks.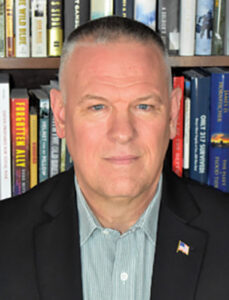 A Carmel resident, May is an author and historian who has spent many years collecting interviews and chronicling the historical importance of Indiana during the World War II era. In his new book, "World War II Indiana Landmarks," May writes about historical locations in the state.
May, who has a master's degree in World War II studies, was a chaplain in the U.S. Navy Reserve for 22 years. His experience inspired him to publish four books, including his latest. His first three books are part of a three-volume series, "Our Service, Our Stories".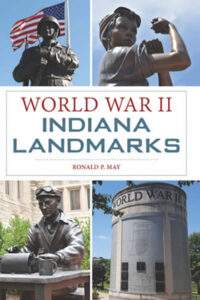 May said he started writing veteran service stories in 2012 after retiring from the Navy Reserve. "Most of the stories were of World War II veterans, but I did write some stories of those who served in Korea, Vietnam and during the Cold War," May said.
Inspiration for "World War II Indiana Landmarks" came to May while he studied for his master's at Arizona State University. He reached out to History Press to see if it was interested in his book proposal.
May said he has plans to add books to his first series, "Our Service, Our Stories". "Volume 4 will feature stories of medical personnel who served during World War II. Volume 5 will be similar to Volumes 1 and 3, an assortment of stories of service members and those who served on the home front (civilian and military," May said.
To preorder, visit barnesandnoble.com/w/world-war-ii-indiana-landmarks-ron-ald-p-may/1142693002.